Biodynamic Psychology: Healing through the wisdom of the body
Ellena Fries
Article from: Positive Health, July 2006
​
Biodynamic Therapy was developed by the Norwegian psychotherapist, clinical psychologist and physiotherapist Gerda Boyesen (1922-2005). who lived and taught in London, where she died last December after an (extraordinary rich and fulfilled life. It is a great joy for me to be part of the Biodynamic community and I highly appreciate the opportunity to share some of my insights into one of the most important psychotherapeutic techniques today: a technique that uses the treasure of body's wisdom, a technique that reaches far beyond Iwords to find healing, where pure verbal therapy gets to its end.
THE BEGINNINGS
Wilhelm Reich, student of Sigmund Freud. was first to understand and introduce the importance of body and ouch into psychotherapy. He laid the foundation for modern body psychotherapy. Gerda Boyesen was one of the econd generation's pioneers. She was already studying psychology, when she started to work with Ola Raknes, ne of Reich's close students in Norway. To fully understand the body and its anatomy, she additionally trained
s a physiotherapist, where she got in touch with a very effective neuromuscular massage technique/, which came the basis of Gerda Boyesen's 'Deep Draining', and the foundation of 'Biodynamic Massage' (see below).
The term Biodynamic refers to the concept of life energy flowing naturally in a healthy body. This flow of energy s either supported or disturbed by our personal life experiences. The more it becomes disturbed, the less healthy Iivell feel in our physical and psychological existence. Our life story is inscribed in our bodies. The way we kievelop our posture, the tonus of our muscles, the curves of the spine, the form of a toe, the shape of a face are -611 connected with the happy and the less happy experiences in our lives.
THE PRIMARY PERSONALITY — TRUE EXPRESSION OF SELF
Biodynamic Psychology believes that every human being has a whole & complete inner core remaining naffected by life's turbulences, called the Primary Personality. Its counterpart though, the Secondary ersonality. feeds on all life's experiences, which make us suppress or distort our primary impulses of true self xpression. Thus, over time, the way we present ourselves to the world is formed and crystallizes in a person's ypical character and body posture2.
ere is a simple explanation of this process: Let's assume something frightening happens to a child. Its primary eaction would be either to scream, cry or run away out of fear: to hit, kick or shout out of anger: or maybe at the nd of the experience to reach out for its mother out of the need for comfort. The urge to express these feelings s not only psychological, but is a very physical, mostly instinctual reaction in the vegetative system. It can be described as a movement of fluid (or 'life energy') in the body. If the expression gets blocked, the fluid will not issolve and cause waste in mind and body. Tension builds up in the muscles to hold back the physical xpression. On the emotional level the child will feel frustrated, confused, unworthy. helpless...and in deep tress. This physical an emotional tension remains in and affects the vegetative system long after the original rge has subsided and been forgotten. If this process is repetitive armouring happens. Armouring means that a ertain muscle or a group of muscles become so stuck in their expressions that a chronic blockage arises. Reich as mainly talking about muscular armouring, meaning the skeletal muscles, whereas Gerda Boyesen found that e armouring is also happening on the even deeper level of the visceral, the muscles of the guts. The guts. she round out, are deeply involved in a person's self regulation of stress and conflict (see below 'psychoperistalsis'). We learn to suppress the urge to express ourselves from early age on, because in individual families and in ociety generally, the spontaneous expression of certain feelings is not welcomed. There may be prohibitions, isapproval, punishments or even more serious traumatic experiences like physical violence and sexual abuse to ake us repress or restrict the instinctual responses.
BODY WISDOM AND THE BIODYNAMIC HEALING PROCESS
A certain amount of stress and conflict though is quite natural to human life. And true it is that the human body land psyche has got an inbuilt self healing and self regulating ability, which can deal with this limited amount very well. Once the limit is stepped over self regulation stops working properly and a blockage starts to establish. The good news is that the Primary Personality even though it can be heavily covered by many layers, it is never destroyed. With few exceptions most people have healthy aspects with a good, flowing contact to the Primary. these aspects might be hidden away, but they are in a way just waiting to be rediscovered. So they will easily be ccessible for a client and provide a positive force and source of strength.Subtle impulses are incessantly sent ut from the core to brain and body carrying healing wisdom in form of what physical movement, what sound, or hat other expression or action is necessary in order to release and rebalance the stuck energy of that person in is moment. One of the aims of Biodynamic Body Psychotherapy is to help the client to regain awareness of ese subtle impulses 'impinging from within' and learn to trust and follow their guidance towards the enfolding of e self. Biodynamic Body Psychotherapy disposes over a wide range of techniques to work through a person's layers of armouring, in respect of the person's pace and in a gentle allowing way. In this path the client will most certainly meet his/her resistance. It is one of the fundamental beliefs of iodynamic Psychotherapy that resistance needs and deserves respect, and its attitude towards it is one of pen, loving inquisitiveness and understanding: why is that resistance there? What is/was its job? What does it eed to let go? Once valued for its aims and purposes linked to the past, the resistance will soften up and allow ing seduced to give way to more appropriate behaviour for that person's life now.
ecause blockages manifest on the vegetative and therefore subconscious level an essential part of the therapy works beyond words, in direct contact with life energy (hence its name 'vegetotherapy'). We can be mentally very aware of an issue, but as long as it is not cleared out of the body's system. it will most certainly continue to give.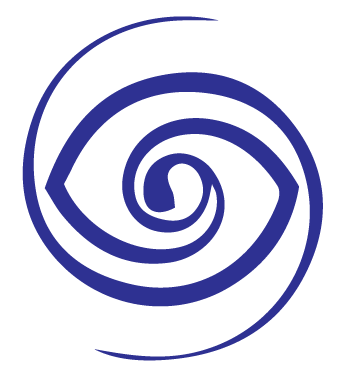 Centre for Biodynamic Body Psychotherapy​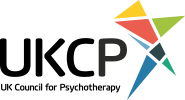 Centre for Biodynamic
Body Psychotherapy​